El Charro De San Francisco
773. 734. 3584
3655 E. 106th Street
Chicago IL 60617

KIDS MENÚ $5.99

1 Hamburguesa con papas
1 Hamburger w/fries and soda pop.
1 Hambuerguesa con queso
(Cheese burger with french fries and
a medium rice water, tamarind tea,
hibiscus tea or lemonade free)

$3.75
1 Enchilada
1 Taco
1 Cheese quesadilla
1 Quesadilla with meat
1 Chicken Flauta lettuce and tomato
Served with rice and refried beans
Only NO substitutions for fries.
Servido con arroz y frijoles refritos
no se puede cambiar por papas fritas.

Appetizers
NACHOS SAN FRANCISCO $9.99
Without meat $7.99

Meat, refried beans, cheese, lettuce, tomatoes,
cilantro, onions, avocado, sour cream.
Carne, frijoles refritos, queso, lechuga, jitomate,cilantro, cebolla, crema y aguacate.

Quesadilla Platter $9.99
Plato de Quesadillas
Pick two from rice, refried beans, guacamole or sour cream.
Escoja dos entre arroz, frijoles refritos,
crema ó guacamole.

Guacamole
Grande (big) $5.99
Pequeño (small) $ 4.49


ENSALADA EL CHARRO $9.99
Shredded lettuce, tomatoes, potatoes, onions
avocado, green pepper, and spicey carrots
and chicken breast.
(WITHOUT CHICKEN BREAST $7.99)
Lechuga, jitomate, papas, cebolla, aguacate,
pimiento verde (chile morrón) y
zanahoria en escabeche y con pechuga.
(Sin pechuga $7.99)

DRINKS/DESSERT
AGUAS FRESCAS
FRESH FOUNTAIN DRINKS
Agua de tamarindo Tamarind iced tea
Agua de Jamaica Hibiscus iced tea
Agua de horchata Rice water
Agua de limón Limonade
Grande $2.75 Mediana $1.75
Large 32oz Medium 16 oz
¡ no hay rellenos gratis ! No free reffills!

Licuados
Mexican Smoothies
Fresa Strawberry
Avena Oat meal
Plátano Banana
Chocomil Chocolatemilk
Grande 32oz $4.49 Mediano 16oz $2.50
Large 32 oz Medium 16oz
¡ no hay rellenos gratis! -No free refills
Refrescos de lata
Soft drinks cans
Pepsi, Diet Pepsi, Crush
Coke, Diet coke, Sprite, Seven up

JARRITOS ( HARRITOHS) $2.00
MEXICAN SOFT DRINKS
Tamarindo Tamarind
Sangría Grape
Sidral Apple
-Limón Lemon
-Mandarina Mandarin
-Tutifruti Fruitpunch
-Topochico Soda water
-Coca- Mex Mexi-coke
-Agua enbotellada $1.00 Bottle of water $1.00
BEBIDAS CALIENTES
HOT DRINKS $1.50
Canela Cinnamon tea
Limón Lemmon grass
Manzanilla Chamomile
Café Coffee
Chocolate Caliente $2.99
Hot chocolate

DESSERTS
FLAN CASERO ( Homemade flan)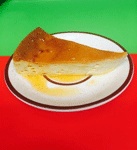 FLAN DE VAINILLA ( Vanilla flan)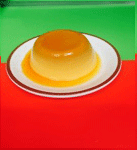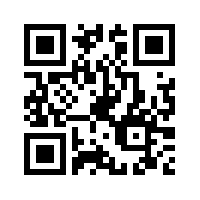 Copyright © 2017 El Charro de San Francisco -