El Charro De San Francisco
773. 734. 3584
3655 E. 106th Street
Chicago IL 60617

CHILAQUILES

Tortilla chips with salsa
and melted cheese.
Chilaquiles $6.99
En salsa roja, verde o jitomate
Very hot, medium hot, non hot sauce.
Chilaquiles Con Huevo $7.99
Tortilla chips wih cheese, scrambled
eggs or over easy eggs.

Chilaquiles Con Carne $8.99
Tortilla chips with sauce, cheese and steak
Chilaquiles Con Carne $9.99 y huevos
Tortilla chips with cheese, scrambled eggs or over easy eggs and steak.

Extras
Skirt steak- Bistec $3.00
5 bacon strips- 5 tocinos $2.50
1 bacon strip .75c - 1 tocino .75¢
Eggs each - 1 huevo $1.00
4 Potato slices $1.00
4 Rebanadas de papas $1.00
Desayunos - Breakfast
Early bird special $6.49
¡ Los huevos siguen siendo
la mejor opción para comenzar su día !
A Mexican breakfast is an eggcelent way to start
Served with refried beans, rice, potatoes and 2 bacon strips
Servidos con frijoles refritos, arroz 2 tiras de tocino y papas.

Jamón con huevos. $8.99
Ham with scrambled eggs

Huevos a la Mexicana $8.99
Scrambled eggs, jalapeño, onion & tomatoes.

Papas a la Mexicana $8.99
Potatoes with jalapeño, tomato and onion

Huevos Rancheros $8.99
Over easy eggs with tomato sauce

Huevos Con Bistec $8.99
Eggs with Skirt steak scrambled or over easy

Papas con huevo y Chorizo $8.99
Potatoes Egg and Chorizo

Huevos con Nopales $8.99
Scrambled eggs with cactus strips

Huevos Con Tocino $8.99
Scrambled or over easy eggs with bacon

Huevos Revueltos Ó $8.99
Estrellados
Over easy eggs or schrambled.
DRINKS/DESSERT
AGUAS FRESCAS
FRESH FOUNTAIN DRINKS
Agua de tamarindo Tamarind iced tea
Agua de Jamaica Hibiscus iced tea
Agua de horchata Rice water
Agua de limón Limonade
Grande $2.75 Mediana $1.75
Large 32oz Medium 16 oz
¡ no hay rellenos gratis ! No free reffills!

Licuados
Mexican Smoothies
Fresa Strawberry
Avena Oat meal
Plátano Banana
Chocomil Chocolatemilk
Grande 32oz $4.49 Mediano 16oz $2.50
Large 32 oz Medium 16oz
¡ no hay rellenos gratis! -No free refills
Refrescos de lata
Soft drinks cans
Pepsi, Diet Pepsi, Crush
Coke, Diet coke, Sprite, Seven up

JARRITOS ( HARRITOHS) $2.00
MEXICAN SOFT DRINKS
Tamarindo Tamarind
Sangría Grape
Sidral Apple
-Limón Lemon
-Mandarina Mandarin
-Tutifruti Fruitpunch
-Topochico Soda water
-Coca- Mex Mexi-coke
-Agua enbotellada $1.00 Bottle of water $1.00
BEBIDAS CALIENTES
HOT DRINKS $1.50
Canela Cinnamon tea
Limón Lemmon grass
Manzanilla Chamomile
Café Coffee
Chocolate Caliente $2.99
Hot chocolate

DESSERTS
FLAN CASERO ( Homemade flan)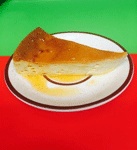 FLAN DE VAINILLA ( Vanilla flan)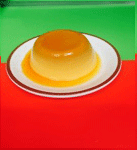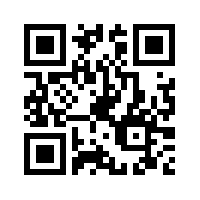 Copyright © 2017 El Charro de San Francisco -